Wispy Lash Extensions at Lulylash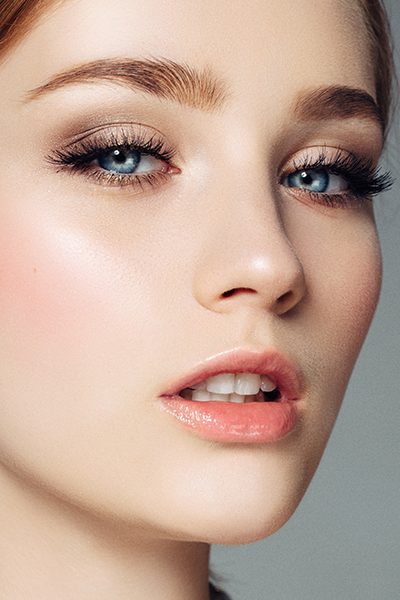 The Best Lash Extensions in Santa Monica
Our Wispy Eyelash Extensions Lash studio is the go-to lash bar for those looking for the best eyelash extension in Santa Monica and beyond.
Wispy Eyelash Extensions: What Makes Them Special
Do you want to achieve voluminous, bold, long-lasting lashes with the effortless appearance of made-to-order lashes? Wispy Eyelash Extensions is the perfect solution for you! These handmade lashes consist of no less than 2-6 lashes applied using alternating lengths, giving you that beautiful, complete, dramatic look you desire. You'll be sure to turn heads with your lusciously thick and lush eyelash extensions wispy, making you feel confident and gorgeous. So don't wait any longer – choose us for your upcoming Wispy lash extensions treatment and get your dreams' glamorous look!
Bid Farewell to Mascara: Hello to Fluttery Wispy Eyelash Extensions!
Wispy Eyelash Extensions offer a luxurious style of enhancing your natural beauty. These delicate eyelash extensions wispy are hand-applied by our stylists, who specialize in creating a look that is as subtle or dramatic as you desire.
Our exclusive lash extensions in California are made from high-quality synthetic fibers and designed to give you the longest-lasting, most natural-looking results. With eyelash extensions wispy, you can enjoy a set of full, lush lashes customized to your tastes. Create the ultimate sophistication and glamour with our Wispy Lash Extensions Treatment!
Why should you get Our Wispy Eyelash Extensions?
Every woman should have access to affordable, beautiful eyelashes. Thus, we offer reasonable prices and strive to provide excellent service with our best lash extensions in Santa Monica. Whether you are looking for a subtle, everyday look or something more glamorous, our experts will help you find the perfect set of eyelash extensions wispy.
A pair of stylish wispy lash extensions can boost your self-confidence and make you feel beautiful. That is why we strive to provide you with a luxurious and safe experience while giving you a look you desire with eyelash extensions in California.
When you choose us as the best eyelash extensions in Santa Monica, you can trust that you will get a fantastic product, excellent service, and great value for your money. Try our services today and experience the beauty of California's long-lasting, beautiful lash extensions!
Check Out Who is Best Suited for Wispy Eyelash Extensions
Anyone looking for longer, thicker, and thicker lashes can benefit from our lash extensions in Los Angeles. Whether you want a subtle and natural look or a striking and bold look, our artists will help you achieve your desired look. Our attention to detail ensures that your lashes are tailored to your eyes, making you look and feel incredible.
Our Wispy lash extensions treatment is an excellent, semi-permanent way to give you thicker and longer lashes with a natural look and feel. You can create a specific look with the flexibility to choose your lashes.
We not only strive to give you the best lash extensions in Los Angeles, but we also provide value-for-money services and guarantee the satisfaction of our customers. We also offer Lash Extension Maintenance Advice and products to ensure that your eyelash extensions look fantastic for longer.
Lash Extensions Near Me
Are you searching for Lash Extensions near me? Look no further than our Lash Bar, Lash Studio, offering the best eyelash extensions in Santa Monica and Los Angeles, California!
With our Lash Extension Services, you will surely get beautiful, fuller, and longer eyelashes. We have certified and expert staff that goes the extra mile to ensure you have a great experience. From our wispy eyelash extensions to giving you a fantastic boost of confidence, we are here for you.
Our Lash Bar offers a range of wispy lash extension services that are world-class. During the Lash Extension Treatment, we clean and condition your lashes, map, customize the length and curl, and set up the adhesive with lint-free brushes. We use first-class grade eyelash extensions made in the USA.
If you're in Santa Monica, you can easily find our Lash Studio near me, one of the top-rated lash extensions in Los Angeles, offering Wispy Eyelash Extensions. The best lash extension treatment, combined with experienced specialists, guarantee lush, wispy lashes!
What Are the Benefits of Wispy Eyelash Extensions?
Be Ready for Every Day
With lash extensions, you'll wake up to long, beautiful lashes daily. With wispy eyelash extensions, you'll always look great! No matter what you're doing, you can look your best without spending much time in the mirror.
Get the Look You Want
Talk to our lash artist to choose the length and curl that's perfect for you. Get the look you want with our wispy eyelash extensions treatment. You can customize your look exactly how you want with various sizes, colors, and styles.
Aquatic-Proof
Go ahead and jump in the pool or shower – your extensions will be fine! Wispy eyelash extensions are aquatic-proof, so you can hit the pool or beach without worrying about ruining your lashes. The best part is that they last up to 8 weeks, so you don't need to worry about touch-ups.
No Pain
The whole process is entirely painless. You won't feel anything while having wispy eyelash extensions applied. Plus, the application process is quick and easy so you won't be stuck in the salon all day.
The Best Eyelash Extension in Santa Monica – Get the Look You've Always Wanted!
Experience the best eyelash extensions in Santa Monica with us. Discover the secret to the best eyelash extensions that will make your eyes stand out and make you look and feel your best!
At our Lash Bar and Studio in Santa Monica, California, we offer a variety of lash extension treatments to give you the most natural, wispy look possible. With lash extensions, you can get the perfect lashes you've always wanted without hassle. Our lash extensions are waterproof, so you don't have to worry about them coming off in the pool or shower. Plus, it's a painless process, so you can relax and enjoy your gorgeous new lashes. We are the top lash extensions service in Los Angeles and the best in California. If you're looking for the best lash extensions, look no further and book an appointment with us today!
Experience the best lash extensions in Santa Monica and Los Angeles, California. Get in touch with us today to begin your journey to beautiful and wispy lashes!
Are eyelash extensions safe?
A lash extensions treatment is one of the latest procedures that can help improve your look and take it to the next level. But a lot of women are wondering, are the best eyelash extensions safe to use? Should you consider giving these a try or not? Here are some of the things to keep in mind!
The safety of eyelash extensions
Right off the bat, you need to understand that eyelash extensions are safe. They won't cause any damage and while there are a few risks, those are minimal. It's rare that anything will happen at all. At most, you will have swelling or temporary eyelash loss. Some people also ended up with a small skin infection. That's why it's a good idea to talk with a doctor before getting into any eyelash extensions.
The benefits of wearing eyelash extensions
As you can see, getting lash extensions in California is indeed a great idea. What this does is it allows you to spruce up your look and take it to the next level. You don't need to worry about mascara, and these lash extensions can really make you stand out. Plus, they do last for quite some time too, which is important.
The entire process is also painless, which a lot of people might not understand at first. Many fear the potential pain that can arise when you undergo such a procedure. but that's the thing, you won't experience pain from this procedure and that's the thing you have to keep in mind. It just makes things way better and in the end, the results you will get are among some of the best.
Will eyelash extensions withstand water?
Yes, but the caveat here is that you do need to keep them dry for 2 days or so. Then you can swim and even shower with them without a problem. So yes, as long as you keep the eyelash extensions away from water at first, you won't have to deal with any water damage afterward, and that does say a lot.
As you can see, eyelash extensions in Los Angeles are a very good option and a great way to take your look to new heights. There are a variety of eyelash extensions, all you need is to make the right choice. Rest assured that you will be impressed with the numerous features and benefits, so give them a try today!