Back Facial at Lulylash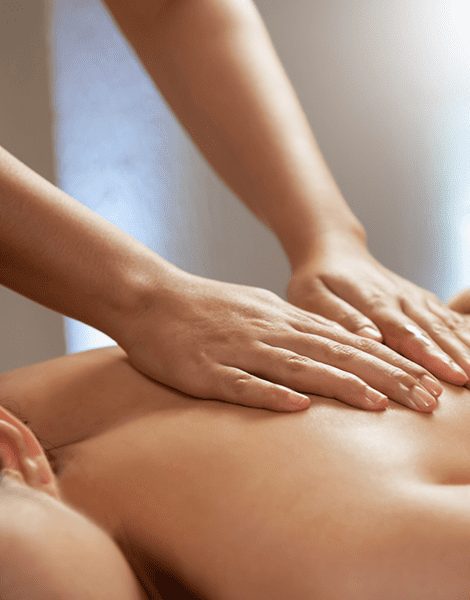 The term back facial has become extremely popular in recent years and for a very good reason. While we always focus on pampering our face, the truth is that our back also needs some nurturing too. In fact, there are many issues like discoloration, clogged pores, and various skin problems. All of these can be dealt with if you go for the best back facial in Santa Monica. It's affordable and a great way to better take care of yourself during these times, which is what matters the most.
The back facial treatments are pretty much exactly what you would expect based on the name. You are taking care of the skin on your back, just like you would take care of the facial skin when you go to the spa. A back facial will start with a steaming session, whose focus is on opening pores and also boosting the various components of the session. Then there are other elements included in the back facial in Santa Monica, including moisturizing, exfoliating, and cleansing the skin.
A mask is also applied in order to help nurture the skin and take good care of it. With that in mind, the back facials tend to include an extraction process that will help remove blocked pores. If you have potential back acne, a back facial near me might actually come in handy and eliminate any potential issues that can sometimes arise. All these little things matter, and that's why you want to address them properly and at the right level.
Why should you get the back facial?
The main focus of the best back facial in Los Angeles is to help you clear your skin and ensure that you take good care of it. Another main advantage is that if you are prone to acne, this back facial in California can actively make a difference and it will help prevent it in the long run. The back facial near me is also good if you want to deal with any dry skin problems. The idea here is that you will be able to solve any back skin problems that would otherwise be extremely difficult to deal with. That alone can indeed make a huge difference, and it's exactly what you want to pursue.
A similar thing can be said if you have oily skin. This type of skin is not rare, and also not very troublesome for most people. The back facial can still help because it restores the balance and tone of your skin. At the same time, it can be just as good when it comes to removing the extra oil while leaving your skin refreshed, smooth and silky. It's what matters the most and in the end that can become an exceptional thing to take into consideration.
If you have tired skin or just need a deep cleanse, the back facial is an exceptional solution. It gives you a great double cleanse with steam and also extractions. We also use Environ products, as well as the Ionixlight machine from Raja Medical. That allows us to provide our customers with state of the art results and an exceptional experience every step of the way. There will always be challenges when it comes to improving your skin's health, and that's why you want a reliable product that you can trust. This is where the back facial from Lulylash comes into play.
What can you expect after the back facial?
The back facial is going to involve multiple processes that are designed to nurture and take better care of your skin. Once you go back home, you will feel some skin irritation. That's normal, considering what the skin is going through during the back facial treatment. The back facial in Santa Monica is similar to post-facial care since you do need to moisturize. Our team will also let you know exactly what products you need to use in order to ensure that you take adequate care of your skin.
An important thing to keep in mind when it comes to the back facial is the fact that it's very safe. Sure, there is some irritation that will appear once the process is finished, but the back facial in Santa Monica is designed from the ground up to be very reliable and something extremely safe. We always use only the best products and the Ionixlight machine to ensure that your skin will look amazing. And since our staff will also recommend the right products, we guarantee that you will have a very good experience every time. That's why we highly recommend using our services as quickly as possible.
When is it okay to opt for a back facial?
A back facial in Los Angeles is accessible at any given time. However, it's particularly good during the summer, and it's a very good idea to give it a try for yourself and see how it works. The advantage of this system is that it will help rejuvenate your skin and help treat acne in a variety of ways. You don't have to live with it when it's possible to eliminate the signs of acne in a clever way.
That's the reason why a back facial in Los Angeles is a great option since it gives all the tools and features that you need in a very efficient and creative manner. We highly recommend the back facial because it's one of those treatments that have an active benefit for your skin health. It's reliable, and it helps provide you with exceptional results every step of the way. Not only that, but the quality that you can get is staggering, and you will appreciate the process.
If you have skin dryness, dullness, wrinkles, and sagging, this is a great idea for you to take into consideration. Of course, there are demanding situations that can appear, but in the end, what matters is to focus on results. Making sure that you get a proper, reliable back facial is going to help optimize and improve your skin health. It really is an efficient system and one that will push the boundaries more than you might expect.
How many times can you go for a back facial?
There are no limitations, but our team will let you know if you need to take a break or not. Generally, the back facial treatments are okay for any given time. It's not the type of thing that you will have to deal with all the time. The results given by this treatment are incredible and they will last for quite some time. The Lulylash team will also ensure that all the products used are compatible with your skin type too, which is very helpful.
Get your back facial today!
As you can see, the back facial treatments are highly efficient and they will provide an exceptional experience. We highly recommend giving the back facial in Santa Monica a try since it really is an amazing, one-of-a-kind treatment you do not want to miss. We also fully customize everything to fit your needs, all you have to do is to work closely with us right away. Once you do that, you will have radiant, stunning skin that is clear and free of acne or any other issues!