Brow Tint at Lulylash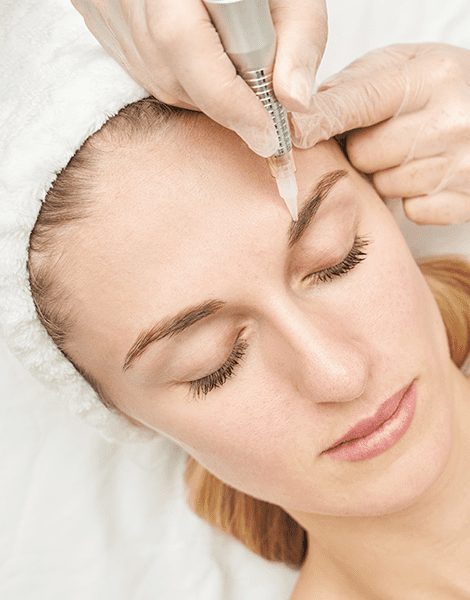 When you want to improve the way your eyebrows look, it's a very good idea to try things like a brow tint in Santa Monica. Not only does the brow tint service help you enhance the overall look and style of your brows, but it also helps take it to the next level. That's why we highly recommend taking it into account and pushing the limits in a very creative manner.
What is a brow tint?
The brow tint treatment is very good because it helps you color brown hairs within your brows. Sometimes these hairs lose color, so having more color there can be very helpful. In doing so, you also have the benefit of filling any thinner spaces. It just makes your brows look a whole lot better, and the benefits that you receive are extremely impressive. You will be amazed by the quality and value, while also enjoying the amazing benefits too.
Why is the brow tint a great idea?
Getting the best brow tint in Los Angeles is a very good idea since it can help you improve how your eyebrows look all the time. With that in mind, the benefits are incredible and you will be very happy with the outcome in the end. The idea here is that your eyebrows will look fuller, and you also get to maintain a youthful appearance. This brow tint treatment will also make it easy to eliminate any issues, and the benefits as a whole are among some of the best.
Then you can add other things like having symmetrical brows, the brow tint bar experience being seamless and fully customizable, not to mention results can last up to a month, sometimes maybe even more than that. And yes, you can also define the brow shape as you see fit, while also being able to darken those light brow hairs too.
How much time does the brow tint service take?
Generally, the best brow tint in Santa Monica won't end up taking more than 15-20 minutes at most. We will prepare and also clean the brow area. Then we mix a custom shade that is created specifically for you. It's very important for us to bring in a unique shade that was created specifically for you. With that in mind, you will not have to worry about any pain or problems, since the brow tint in Los Angeles is non-invasive, and that means it's a joy to get it done. It's a great experience as a whole and you will be very happy with the process and results.
What about aftercare?
The thing to note about brow tint aftercare is that you need to keep your brows dry for 12-24 hours. And on top of that, you also need to avoid other things like scrubbing the eye area or rubbing it. If you do that, it just ends up damaging the brow tint and you will have to get another one sooner than normal. All these little things matter, including the products you use for your facial care routine. Talking with our team is a great way to understand what aftercare process you need to follow.
Our team at LulyLash is always here to help with the best brow tint in Los Angeles. If you want to improve the way your eyebrows look, then it's a great idea to use our service today. We are a professional brow tint bar that delivers fast, efficient, and outstanding brow tint services. Everything will be customized to fit your needs, and you will also access some of the best prices on the market. Contact us today for more information!