Classic Lash Extensions at Lulylash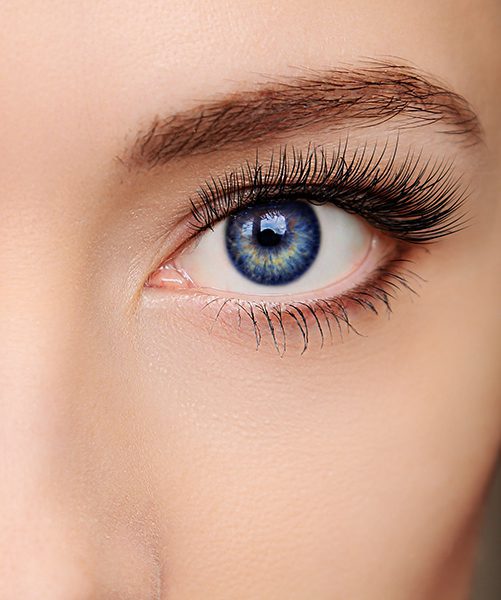 Enhancing your look and taking it to new heights is very important, especially if you're looking to make a great impression at work or in your personal life. Simple things like adding a classic eyelash extension is a wonderful way to spruce up your look and style, while also taking it to the next level. What makes classic eyelash extensions Santa Monica great is the fact that they help enhance the great look of your current extensions, while also delivering a natural and stunning look.
Why should you get classic eyelash extensions?
One of the main advantages of getting these eyelash extensions Santa Monica is the fact that they are carefully applied on a 1:1 ration. What that means is that a single extension is added per lash. In doing so, you get to enhance your eyelashes without making them feel less natural. That's why the classic lash extensions in Santa Monica are a great solution, because they are not over the top.
Instead, they build up upon your natural look, while still bringing in a better way to enhance your presence and your style. On top of that, these lashes get to create a mascara effect without actively using any mascara. You get to have more density, thickness and length from your eyelashes, something that can make a huge difference. You can even get an eyelash lift Santa Monica from us.
Who are the classic eyelash extensions suitable for?
These classic eyelash extensions are great for clients that want to avoid having any gaps in their natural eyelashes. Thanks to these classic eyelashes Santa Monica, it becomes a lot easier to maintain a natural look for your eyelashes, while still being able to extend them according to your needs. It's a great, professional way to improve your look, while also avoiding chemical-based treatments or anything that might harm your health.
Instead, the classic eyelash extensions Santa Monica are very easy to apply, and you will automatically be able to take your look to new heights. While we have other eyelash extensions focused on volume or a wispy style, these are classic and that means you will find them to be ideal especially if you are a working professional.
What are the benefits of getting classic eyelash extensions?
One of the great benefits of classic eyelash extensions is that you get to maintain a very professional, formal look, while also looking put-together. On top of that, you can use them as a cosmetic application and not have to worry about any other eyelash treatments.
These eyelash extensions are very safe to use, and you won't need to worry about any possible issues that might arise. The application process doesn't hurt, and they won't fall either. That makes them the ideal option if you want to have better-looking eyelashes without having to spend a lot of money.
Using these eyelash extensions will help you save time, especially if you wear eyeliner and mascara. These can help you avoid spending a lot of time in front of the mirror as you prepare to go to work or any other activity. Plus, they are highly efficient and they require little to no maintenance.
What a lot of people don't know about classic eyelash extensions is that they do help you increase your natural lash line, while lifting your face. In doing so, you will appear a lot more youthful, and you can easily enhance your look without relying on any beauty products. In fact, a lot of people that go for a classic eyelash extension just stick to that and minimal maintenance, instead of using dozens of different beauty products.
Another thing to consider about classic eyelash extensions is the fact that this is not an invasive process. Even if you choose to get these eyelashes Santa Monica, wearing them will not damage your natural eyelashes. Which is great, because you can enhance your look without having to worry about any downsides. It's the best of both worlds, while still making sure that your natural lashes retain their look and density.
Anyone can wear classic eyelash extensions, these are not overly complex, they are simple and you will find them to be very easy to wear. On top of that, this is a great way for you to enhance your look without a lot of work.
The installation process is not that challenging, so you can easily relax and unwind. That's a great way to eliminate any concerns, while enjoying the experience every step of the way.
If you want, you can eventually remove the classic eyelash extensions as you see fit. So this can enhance your style, and you still have the option to remove them in the long run, should you choose to do so.
Are classic eyelash extensions safe?
Yes, these eyelash extensions Santa Monica are a pleasure to wear and use, and they are very safe to apply/use. As we mentioned earlier, they can also be removed should you want that in the future. That means getting a lash lift service or using these classic eyelash extensions is all down to what you want. The entire process is going to be safe, and it will deliver exceptional results every time, which is something to keep in mind.
How much time do the classic eyelash extensions last for?
Whether you want to prepare for an event or just enhance your look, these eyelashes Santa Monica are an ideal option. And you don't have to worry about them falling either. These can last for weeks, even if you go to the sauna, swim or perform any physically intensive activities. That's the reason why eyelash extensions are great to use, since they are super versatile and they will convey an exceptional experience, while being very affordable too. That's exactly something to keep in mind.
Why should you choose classic eyelash extensions instead of other options?
If you want to go to an event, then more complex eyelash extensions can be a great fit. But for the most part, most of us want to get eyelash extensions that they can wear on a day to day basis. That's especially true when you are a business professional and have to attend many different meetings.
In this case and most situations, classic eyelash extensions are the best option. They are versatile, they fit your day to day lifestyle. On top of that, they retain that amazing, unique look you want to have, while also adding to it. Yet at the same time they are not distracting, which can end up being a problem in the case of other eyelash options.
These classic eyelash extensions Santa Monica are incredible, they look stunning and provide you with an amazing, one of a kind experience that you will be impressed with every time. Not only can you use these classic eyelash extensions anywhere, but they can fit your lifestyle, while also enhancing your current eyelashes in a clever, unique way. Don't hesitate and contact us today if you want your own eyelash extensions Santa Monica, we are here to assist and enhance your look in no time!
Are eyelash extensions safe?
A lash extensions treatment is one of the latest procedures that can help improve your look and take it to the next level. But a lot of women are wondering, are the best eyelash extensions safe to use? Should you consider giving these a try or not? Here are some of the things to keep in mind!
The safety of eyelash extensions
Right off the bat, you need to understand that eyelash extensions are safe. They won't cause any damage and while there are a few risks, those are minimal. It's rare that anything will happen at all. At most, you will have swelling or temporary eyelash loss. Some people also ended up with a small skin infection. That's why it's a good idea to talk with a doctor before getting into any eyelash extensions.
The benefits of wearing eyelash extensions
As you can see, getting lash extensions in California is indeed a great idea. What this does is it allows you to spruce up your look and take it to the next level. You don't need to worry about mascara, and these lash extensions can really make you stand out. Plus, they do last for quite some time too, which is important.
The entire process is also painless, which a lot of people might not understand at first. Many fear the potential pain that can arise when you undergo such a procedure. but that's the thing, you won't experience pain from this procedure and that's the thing you have to keep in mind. It just makes things way better and in the end, the results you will get are among some of the best.
Will eyelash extensions withstand water?
Yes, but the caveat here is that you do need to keep them dry for 2 days or so. Then you can swim and even shower with them without a problem. So yes, as long as you keep the eyelash extensions away from water at first, you won't have to deal with any water damage afterward, and that does say a lot.
As you can see, eyelash extensions in Los Angeles are a very good option and a great way to take your look to new heights. There are a variety of eyelash extensions, all you need is to make the right choice. Rest assured that you will be impressed with the numerous features and benefits, so give them a try today!