Brow Lamination at Lulylash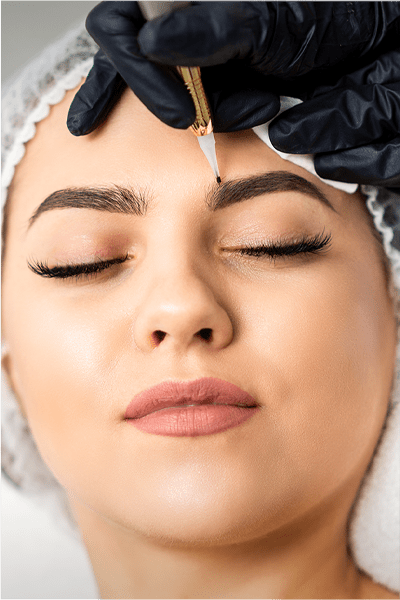 Improving the look of your eyebrows can be difficult, especially if you want them to look a very specific way. But if you dislike procedures like micro blading, then brow lamination might be right up your alley. This brow lamination in Los Angeles treatment is designed from the ground up to offer you a unique, great way to improve the look of your brows and push it to the next level all the time.
What is a brow lamination service and how can it help?
At its core, eyebrow lamination in Santa Monica is a process where you texturize the brow hair. Simply put, what this does is it helps you texturize your brow hair by softening the hair follicle. The procedure is done with the use of a chemical solution. After that solution is used, the brow hair is reshaped.
It's a great idea to get the best brow lamination in Santa Monica because it helps you refine, smooth down and lift your brows naturally and with amazing results. If you have the need to make your brows feel more uniform and fuller, then eyebrow lamination is maybe the best option to take into consideration.
Why should you get eyebrow lamination in Santa Monica?
There are many benefits here. The main one is that you really get to improve your look and push it to the next level. On top of that, you can change the shape of your brows without having to deal with any pain or similar problems. Then there's also the fact that this procedure is not invasive, which is the case for micro blading.
However, brow lamination is not permanent either. That means you have to get the best brow lamination service in Santa Monica from time to time. It also means that you can try out a variety of different styles and that on its own can be a very good idea to take into consideration. But then again, that's what makes it an exceptional option, and the value that you get from this is always going to be well worth the effort. The duration is usually up to 8 weeks, and you don't need a lot of maintenance or anything like that.
Is brow lamination safe?
Using a brow lamination service is perfectly safe and you don't have to worry about any type of issues or challenges that can arise. It's great because you will be notified of how to prepare and also the type of after-care that you need to do. With that in mind, since it's non-invasive, it helps protect your brows rather than damage them. Simple stuff like this helps quite a lot, and it's exactly the thing you want to take into consideration here.
It's a good idea to opt for brow lamination in Santa Monica and not try this at home, because it's very difficult to do it right on your own. Working with a vetted professional is the ideal way to obtain those great results, and it will certainly push your look to the next level. Rest assured that using the best brow lamination will help save time, and it will deliver the best possible experience.
If you're looking for a very dependable, reliable brow lamination service in Santa Monica or Los Angeles, give us a try today. We are experts in brow lamination and we provide the best brow bar services. It's the ultimate way to take your look to the next level, and we are constantly pushing the boundaries when it comes to style and quality. All you have to do is to work closely with our team, and we guarantee that you will have excellent results every time!