Microchannel Facial at Lulylash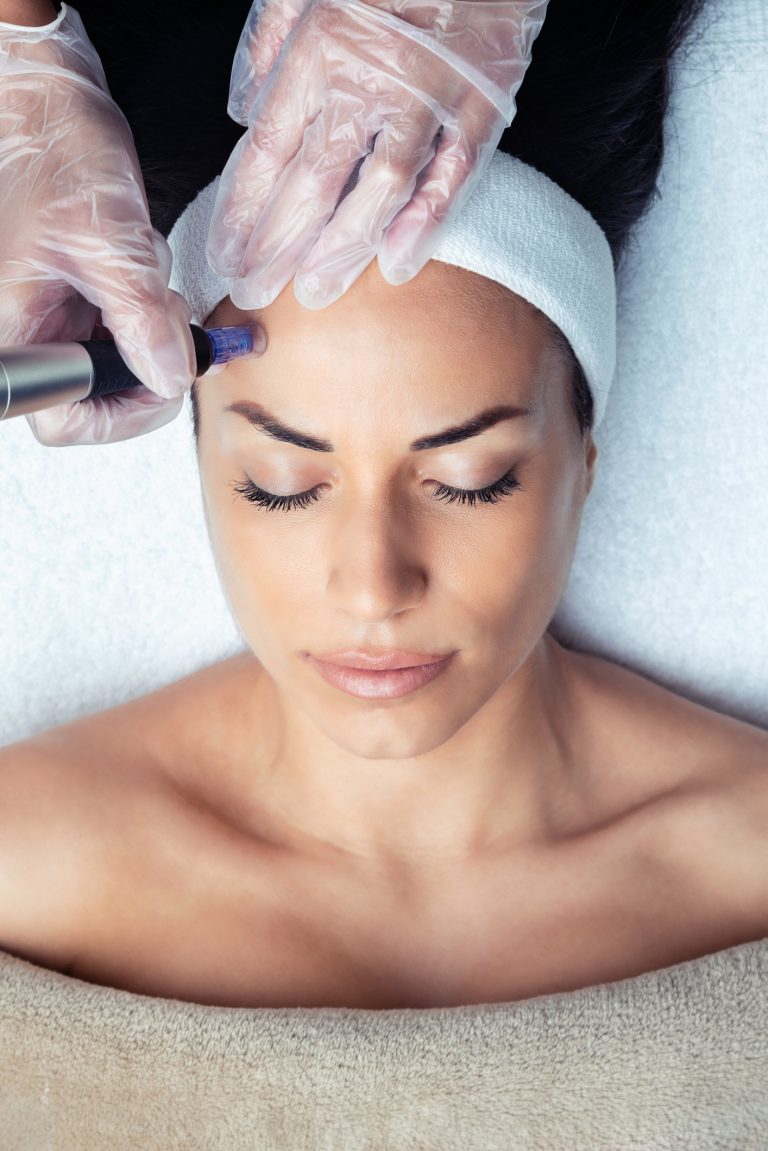 Making sure we look great and we eliminate impurities or facial issues is always a great idea, and there are all kinds of methods you can use. The best microchannel facial in Los Angeles from Lulylash is a great solution since we use the RevitaPen Pro and a variety of other solutions in order to provide our customers with excellent, state-of-the-art results. Great microchannel facials will help not only with hydration, wrinkles, softened lines, and improve skin texture and increase circulation, but it will also help improve your skin quickly.
Is the microchannel facial an invasive procedure?
One of the core advantages of our micro-needling treatment and the microchannel facial in Santa Monica is that the procedure is not going to involve surgery. Instead of having to deal with those issues, you have a very efficient and simpler way to manage the process and it works extremely well. We use the RevitaPen Pro in order to create a few small perforations in the skin. These perforations are imperative for the entire process, as you will see below.
After we create those perforations, we will start a natural healing response. What this means is that the perforations are causing a healing cascade very fast. The body will start generating more elastin and collagen, which are imperative for skin repair. With that in mind, when your body generates these, it will also make your skin healthier and firmer too. Then we combine this with a dedicated microchannel delivery solution. It's an exceptional way to ensure that your aging, damaged skin is removed and you get to have newer, healthier skin that replaces it.
Of course, this is a process that can take multiple sessions, depending on your current skin health. Our practitioners that deliver the best micro-needling in Santa Monica will assess the situation and we will let you know exactly what happens and the challenges that we can help with. It's a great idea to use a microchannel facial since it does help provide a very good experience and you can also prevent any problems in the long run.
How can you prepare for the microchannel treatment?
Before the microchannel facial it's important to avoid taking any Niacian or Aspirin (24 hours before), avoid drinking alcohol or coffee for 2-3 days before, and the same with tinting and waxing 2-3 days beforehand. In addition, we also highly recommend to avoid tanning, same with tweezing and working out. Preventing these is very important because it will ensure everything is ok. Plus, some of these activities will have a negative impact on your skin, so avoiding them is always going to make the experience faster and more seamless. This is exactly what you want to take into account when anything like this happens.
What can you expect from the LulyLash microchannel facial treatment?
Our focus when we created this microchannel treatment is to ensure that you get to improve your skin's look and feel. It's a very efficient treatment and you will see results very soon, which is exactly what makes it such an amazing option in the first place. For example, you can diminish wrinkles and fine lines, but it's also great if you want to tighten and firm your loose skin.
Another benefit is that it can minimize your stretch marks, not to mention it can help correct some of the color tones and uneven textures. Add to that the fact that it's great for removing acne scars, and you can see why it's an amazing idea to give it a try for yourself and see how it goes. Rest assured that the best microchannel in Santa Monica is fully adjusted to your needs, and you will be very happy with the process and results every step of the way. We encourage you to avail the opportunity and in doing so, you will be impressed with the quality and benefits.
Why do we use the RevitaPen Pro?
We decided to use the RevitaPen Pro from OSMOSIS Beauty Professional because it's a very good, reliable system with amazing reviews and exceptional results. The product can provide a luminous, plump complexion and it can also boost the elasticity and firmness of your skin. It will also help boost softness and hydration. Yet at the same time, it can also be great if you want to lower blemishes and pore size. Add to that the fact that it can even skin complexion and reduces age spots, and you can see why this is our go-to option.
In addition, the RevitaPen Pro offers a very good battery life and multiple speed levels, along with 20 tips. We know that our customers have different requirements and that's why we are committed to offering them the results they expect. When you work with us, you will be amazed by the quality and value, and we guarantee that you will be very impressed with the benefits.
Why choose us?
We've been a part of the industry for a very long time and we always use some of the best, latest products on the market. We created this microchannel treatment with a true focus on helping you improve your look and renew your skin without any skin conditions. Generally, you will try to focus on surgical/injectable treatment and that can be invasive. Sometimes it might even do more harm than good. We want to make it easy for customers to eliminate that while making the experience very convenient and enjoyable for everyone.
Contact us today!
We know how difficult it can be to eliminate dull skin or dead skin. With our microchannel facial in Santa Monica, you can do all of that and so much more. We provide the best microchannel in Los Angeles and Santa Monica, and we are always improving and customizing the service based on your needs. It's a safe and reliable service that will help enhance your look and push it to the next level. If you want a great microchannel facial in Los Angeles, contact us today for more information!